| | |
| --- | --- |
| | Ten Things to Do When You Forget Someone's Name |
Posted by Chris Dillon on 7/24/2014 6:47:00 AM.


I'm the worst at this one. You know how you forget someone's name IMMEDIATELY after you're introduced? Don't worry, we all do it. But there are ten ways to remind yourself without looking like a jerk . . . if you're slick about it.



#1. Ask them to put their number in your phone. Usually they'll enter their first and last name. And they'll probably be flattered, because it makes them think you want to keep in touch.


#2. Ask for their email address. Most people have their name in it somewhere, or at least a first initial. Hopefully enough to jog your memory.


#3. Introduce them to a friend. If they're polite, they'll introduce THEMSELVES to your friend, and you'll get the name a second time for free.


#4. Ask them how to spell their name. If you try it with a Tom or a Mary, they'll see right through it. But most names have at least a few alternate spellings, so it won't seem weird if you ask.


#5. Get their business card. People love to give them out, and they'll be thrilled if you ask for it. Plus, if you forget the name again, you'll always have the card to remind you.


#6. Ask about the meaning behind their name. Again, only try this one if you're pretty sure the name isn't something really common.


#7. Get creative. Compare driver's license photos, or get people talking about the different ways kids used to make fun of their names back in school.


#8. End a conversation by reminding them of YOUR name. Usually they'll give theirs right back . . . unless they don't care enough about YOU, in which case you shouldn't feel bad that you forgot.


#9. Wait until they leave and ask a friend. A little risky sometimes, because the longer you talk to someone, the bigger the chance that a situation will come up where you're supposed to use their name.


#10. Just be honest and apologize. If nothing else works, you can ask someone a second time. If you're nice about it, it's not a big deal, because it happens to everyone sooner or later.

~Chris Dillon

---
| | |
| --- | --- |
| | Super Bowl Reality |
Posted by Chris Dillon on 2/3/2014 7:10:00 AM.
---
| | |
| --- | --- |
| | 34 Artists Who've Never Won a Grammy |
Posted by Chris Dillon on 1/24/2014 10:07:00 AM.

With the Grammys coming up this Sunday, here's a list of artists who've never received one. And we're not counting those lame "lifetime achievement" Grammys, which some of these acts DID receive after a lifetime of being IGNORED . . .

More
---
| | |
| --- | --- |
| | The Top Signs There Could be Trouble in the Obamas' Marriage |
Posted by Chris Dillon on 1/14/2014 11:30:00 AM.
The tabloids are speculating that Barack and Michelle Obama's marriage is on the rocks. Could it be true? You might agree after hearing The Top Signs There Could be Trouble in the Obamas' Marriage.
More
---
| | |
| --- | --- |
| | 15 Ways to Spike Hot Chocolate |
Posted by Chris Dillon on 12/18/2013 6:57:00 AM.


Hot chocolate is delicious all by itself . . . but lets not mince words...alcohol makes it BETTER.

Here now are 15 great ideas for SPIKING hot chocolate.






More
---
| | |
| --- | --- |
| | Top Shows You Might See on Al Jazeera America |
Posted by Chris Dillon on 8/21/2013 9:36:00 AM.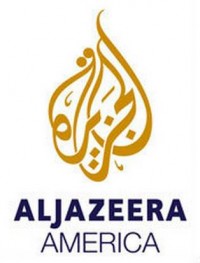 Well well, Al Jazeera America launched yesterday.

Right now it's all news . . . but they may eventually expand their programming.

So here's a list of the Top Shows that the WNLC Morning Show thinks you might see on the new Al Jazeera America channel.

(it's for fun so "chill out" if you're easily offended)



More
---
| | |
| --- | --- |
| | The Greatest Food in Human History is . . . the McDonald's McDouble? |
Posted by Chris Dillon on 7/29/2013 9:52:00 AM.
If you had to name the greatest food in the HISTORY OF MANKIND . . . and I gave you 50,000 guesses . . . you STILL wouldn't come up with this.


According to the economists behind the book and the website "Freakonomics", the greatest food in human history just might be . . . the McDonald's McDouble.


If you're somehow not familiar, the McDouble is two hamburger patties and a piece of cheese on a bun. It costs $1 at pretty much every McDonald's in the country. And that's part of why it's so great.

Putting aside your feelings on fast food, it's never been possible to get so many calories, so much protein, calcium, fiber, and a few vegetables for so cheap. Supposedly the entire world could survive forever just eating McDoubles.


Each one has 390 calories, 50% of your daily protein, 20% of your daily calcium, and 7% of your daily fiber.


The runner-up pick for the best food in human history was . . . boiled lentils? Because nothing says "pull up a chair for din din's" like a bowl of boiled lentils.

Enjoy!


~Dillon in the Morning


(from the New York Post)


Originally posted on July 29th, 2013
---
| | |
| --- | --- |
| | Nine Weird Things That Are Banned Overseas . . . But Legal in the U.S. |
Posted by Chris Dillon on 7/22/2013 3:32:00 PM.
If you think Obama is taking away your FREEDOM . . . check this out. Here's a list of nine random, everyday things that are ILLEGAL overseas, but legal here.Tell us what you think on our
Facebook page.
---
| | |
| --- | --- |
| | Five Ways to Make Your Days Feel Longer |
Posted by Chris Dillon on 7/9/2013 7:07:00 AM.


If you know how your brain perceives time, it's actually pretty easy to make time SEEM like it's passing more slowly. If you're one of those people who feels like the years are slipping away from you, try some of these tips from the Buffer blog.

1. Keep learning new things. Your brain perceives time according to how much information it has to process. If the brain is working hard, time passes more slowly. But time really flies when you're on autopilot.
---
| | |
| --- | --- |
| | Downtown with Michael Douglas... |
Posted by Chris Dillon on 6/3/2013 6:49:00 AM.
Here's a subject so racy I can't begin to discuss it on the air. But I'm sure it's something that many of us are going to be wagging our tounges about around the water cooler.....sorry.
Years of smoking and drinking did NOT cause
MICHAEL DOUGLAS'S
throat cancer. It was something ELSE he put in his mouth that did it.
More
Today in Rock
---
Previous Entry
Next Entry