Posted by Chris Dillon on 7/9/2013 7:07:00 AM.


If you know how your brain perceives time, it's actually pretty easy to make time SEEM like it's passing more slowly. If you're one of those people who feels like the years are slipping away from you, try some of these tips from the Buffer blog.

1. Keep learning new things. Your brain perceives time according to how much information it has to process. If the brain is working hard, time passes more slowly. But time really flies when you're on autopilot.

So an easy way to make your days pass more slowly is to keep learning. The brain has to work harder to process unfamiliar experiences. Expose yourself to new things as often as possible. You might discover some new hobbies as an added bonus.


2. Visit new places. When you go to a place you've never been, EVERYTHING is a new experience. All the sights, sounds, and smells have to be organized by the brain. You know that feeling of time standing still? That's what's going on.

3. Meet new people. Meeting someone new is also a great brain workout. You have to learn to read new body language, understand their ways of talking, and respond to their expectations. If there are social pressures, that's a whole other set of challenges.

4. Try new activities. This usually involves ALL of the above, so it's pretty easy to put your brain on the brink of overload.

5. Be spontaneous. Make an effort to surprise your brain, with things you haven't prepared for. It forces your brain to react and adapt, and that should help

time move more slowly for you.

(Buffer)
---
Posted by Chris Dillon on 6/3/2013 6:49:00 AM.
Here's a subject so racy I can't begin to discuss it on the air. But I'm sure it's something that many of us are going to be wagging our tounges about around the water cooler.....sorry.

Years of smoking and drinking did NOT cause

MICHAEL DOUGLAS'S

throat cancer. It was something ELSE he put in his mouth that did it.

Namely . . . a woman's NETHER REGIONS.


That's right . . . Michael believes that being a giver of oral pleasure led to his cancer . . . which was at stage FOUR when it was diagnosed a few years ago.

He says, quote, "Without wanting to get too specific, this particular cancer is caused by HPV, which actually comes about from [performing oral sex on a woman]. I did worry if the stress caused by my son's incarceration didn't help trigger it.

"But yeah, it's a sexually transmitted disease that causes cancer." (HPV stands for "human papillomavirus".)

But Michael adds, quote, "And if you have [HPV], [performing oral sex on a woman] is also the best cure for it."

Michael underwent eight weeks of therapy and radiation, and he's been cancer-free for more than two years. He says that 95% of the time, this type of cancer DOESN'T come back.

We should probably note that Michael did NOT say he got HPV from performing on his wife, CATHERINE ZETA-JONES. And Michael was a recognized sex addict in his day.

Since he's all better, perhaps he would even suggest that Catherine has been part of the CURE?

Unfortunately, the idea that MOUTH MAGIC is the solution as well as the cause might not pass the "Human Centipede" test of being 100% medically accurate.

Head and neck surgeon Mahesh Kumar says, quote, "Maybe he thinks that more exposure to the virus will boost his immune system. But medically, that just doesn't make sense."

Don't just take my word for it though. Heres an article about it from ABC NEWS.

Oh and BTW, Mr. Douglas; I think I speak for all of us when I say we're glad you're OK!

Happy Monday!


~Dillon in the Morning.

Today in Rock
---
Posted by Chris Dillon on 5/28/2013 8:08:00 AM.

So, this week we learned that NASA is now leasing out one of its launch pads in Florida. For more on our space agency's struggles . . . here are the Top Signs NASA is in Financial Trouble.
-It's a government agency under President Obama.


-Its next mission is to send an astronaut to Cash-for-Gold.


-In order to raise money through product placement, the next astronaut to visit the moon will be required to take one small step for Nissan, one giant leap for Diet Dr. Pepper.


-The stars of "Operation Repo" just drove off with a Mercury space capsule.


-There's not even enough money in the budget for another FAKE moon landing.


-The study of alien life forms is just going to have to stop at Amanda Bynes.


-During tours of Mission Control, kids can maneuver the Mars Rover for 50 cents a minute.

-Astronaut training is now just the Tilt-A-Whirl at Six Flags.


-Coming soon: The "accidental" zero gravity astronaut sex tape.


-To save time, countdowns now only start at 6.


-They hired their last team of shuttle technicians from the parking lot of Home Depot.


-The next three moon missions will be produced by Tyler Perry.


-They want to go to the moon again, but only to get away from their creditors.


~Dillon in the Morning



---
Posted by Chris Dillon on 4/17/2013 7:27:00 AM.


Six Crazy Things You Can Do With Coke, Other Than Drinking It
The world drinks more than 100 MILLION GALLONS of Coke EVERY DAY. And after more than a hundred years, we've found out a whole bunch of ways to misuse it. Here are six of the best ones, from
Homesessive.com.
1. Rust remover. Coke has baking soda in it, along with phosphoric and citric acids. Which basically makes it an industrial-strength cleaner. You can rub it on a chrome car bumper and it'll take the rust spots right off.
2. Pain reliever. You can pour Coke on bee stings and jellyfish stings to take the pain away. That way no one has to whip their junk out in public.
3. Fertilizer. Pour a can or two of Coke into your flower beds once in a while. The acids help break down organic material, and the sugar attracts microorganisms to enrich the soil. But you should let the Coke go flat first.
4. Gum remover. When your kids get gum stuck in their hair, soak it in Coke. The gum will slide right off, and you won't have to cut it out.
5. Toilet cleaner. Dump a can of Coke in your toilet bowl and swish it around. It'll take care of rust, mildew, mold, and any OTHER kind of stain you might find in there.
6. Odor neutralizer. Coke can supposedly combat SKUNK odor too. If your dog ever gets sprayed, the high acidity in Coke can neutralize the alkaline ingredient in the skunk spray. That's why citrus and tomato juice help too.


~Dillon in the Morning

---
Posted by Chris Dillon on 4/9/2013 11:27:00 AM.


Last week, BON JOVI guitarist RICHIE SAMBORA left the band's tour to deal with mysterious "personal issues."

Naturally, there was speculation that he'd fallen off the wagon, but Richie said he was "well," and just had to deal with "a personal matter.



Well, the "New York Post" claims he IS drinking like crazy again

A so-called "insider" says, quote, "JON [BON JOVI] has been trying to get rid of him. He drinks constantly and has a stream of Hollywood bimbos around all the time . . . he really is a hard partier, and so are the women he hangs out with." There was also talk that Jon and Richie had a falling out, and that may have played a role, too . . . assuming Richie didn't consider his drinking and his bimbos a problem.

The "Post" says Jon's wife Dorothea "urged" Jon to give Richie the boot in order to keep the show free of drugs and alcohol. (However, it's unclear what her stance was on the bimbos.)

~Dillon in the Morning

---
Posted by Chris Dillon on 4/2/2013 6:46:00 AM.
Jokes Dyslexic
Time for my newest Blog installment "Jokes Dyslexic". Where I give you The Answer, BEFORE The Question... It's basically a rip off of Johnny Carson but without the funny hat.

Enjoy.

The Answer:
Kevin Ware's broken leg and Tyler Perry's latest movie.
The Question: Name two things that made audiences cringe.
The Answer: Wichita State, Louisville, Syracuse and Michigan.
The Question: Name three Final Four teams AND an awful place to live.
The Answer: Weaving.
The Question: What does Barbara Walters deny she's doing to "The View"?
The Answer: Jon Hamm's junk and President Obama's budget plan.
The Question: Name one thing that's very clearly outlined AND one thing that isn't.


~Dillon in the Morning


---
Posted by Chris Dillon on 3/26/2013 7:12:00 AM.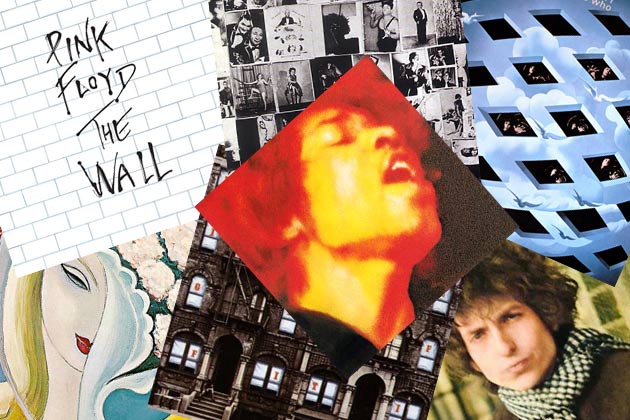 UltimateClassicRock.com has put together a list of the Top 10 Double Albums of All Time . . . and they awarded the #1 spot to the ROLLING STONES album, "Exile on Main St."

Here's the list:

1.) "Exile on Main St.", The Rolling Stones (1972)

2.) "Blonde on Blonde", Bob Dylan (1966)

3.) "The Beatles (The White Album)", The Beatles (1968)

4.) "Electric Ladyland", The Jimi Hendrix Experience (1968)

5.) "Layla and Other Assorted Love Songs", Derek and the Dominos (1970)

6.) "Goodbye Yellow Brick Road", Elton John (1973)

7.) "Physical Graffiti", Led Zeppelin (1975)

8.) "The Wall", Pink Floyd (1979)

9.) "Tommy", The Who (1969)

10.) "Tusk", Fleetwood Mac (1979)


(--For brief write-ups on each of these albums, hit up UltimateClassicRock.com

These albums are all from the '60s and '70s . . . when the idea of a "double album" was a little more of a big deal. The list also avoided LIVE albums, and may have shied away from considering two albums by the same artist.

Which is maybe why THE WHO'S "Quadrophenia" didn't make the cut.


Off the top of my head, where's "London Calling" by THE CLASH?



~Dillon in the Morning

Today in Rock
---
Posted by Chris Dillon on 3/25/2013 7:16:00 AM.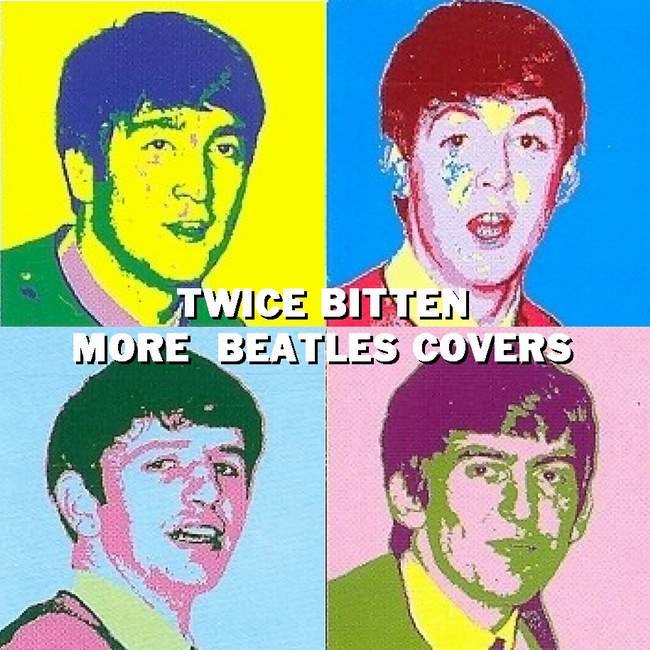 Well, a lot of bands have tried covering BEATLES songs over the years, with mixed results.
But Buzzfeed.com put together a list of the all-time WORST Beatles covers.

--Sean Connery's spoken word version of "In My Life" from 1998 tops the list, which also includes Bill Cosby's version of "Sgt. Pepper's Lonely Hearts Club Band", and a cool William Shatner doing a hideous version of "Lucy in the Sky with Diamonds".


Enjoy.....sorta.

~Dillon in the Morning


---
Posted by Chris Dillon on 3/20/2013 9:33:00 AM.
Imagine it's 1987 again . . . and you're grooving to the new PINK FLOYD single "Learning to Fly".
But instead of DAVID GILMOUR'S guitar solo . . . a beat drops, and David busts out a RAP about flying or something.
--Sounds like a HORRIBLE idea right? Well, it almost happened.
--BOB EZRIN co-wrote the song and co-produced the "A Momentary Lapse of Reason" album with David. He was ALL ABOUT the hip-hop craze that was going on in the mid-'80s, and suggested that they incorporate a rap break into the song.
--He tells Spinner.com, quote, "I became fascinated with [rap] in the Afrika Bambaataa days. I'm an early adopter. I actually brought some in when we were doing [the album].
--"I brought [it] to David Gilmour [saying], 'Boy, I think this stuff with a rock beat would be awesome.' He said, 'Oh my God, that would be terrible.' He couldn't believe it. He hated the idea."
--Ezrin seems to acknowledge that it probably wouldn't have worked . . . but he was right. The rap-rock thing would eventually take off, for better or worse.
(--Ezrin is a legit producer. He also co-produced "The Wall", and worked on many ALICE COOPER albums, including "Welcome to My Nightmare". He also produced the KISS album "Destroyer", and LOU REED'S "Berlin".)
(--He's also in the Canadian Music Hall of Fame, if that means anything to you.)
--It should be noted that "A Momentary Lapse of Reason" did include a lot of samples . . . mostly spoken-word clips . . . so in a way, maybe they did kind of take something from early rap.
--Ezrin didn't specify where the rap break would've fit in "Learning to Fly" . . . but Spinner.com suggests it would've replaced David's guitar solo at the 3:50 mark, at the end of the song.
(--But there's a more logical spot. Just over two minutes in, there's a muted, spoken word interlude that lasts about a minute. They could've fit some rhymes into that part . . . although, again, that would have been NOT GOOD.)
~Dillon in the Morning
Today in Rock
---
Posted by Chris Dillon on 3/19/2013 10:03:00 AM.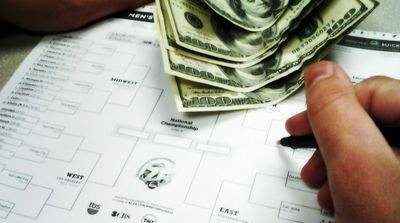 So, got your March Madness brackets filled out?

If you have no idea what that means you'll identify with the "Top Reasons You Don't Care About March Madness".


--College basketball emphasizes team play and fundamentals. And as an NBA fan, you can't tolerate that.

--You gouged out your eyes while sitting through "Burt Wonderstone" last weekend.

--Shockingly, a matchup between Virginia Commonwealth and Akron just doesn't get you excited.

--None of its athletes have the inspiring back-story of playing for a made-up dead girlfriend.

--You'd rather spend that time reading to your kids. Kidding! Totally watching!

--Your company will no longer allow you to enter any pools, after an unfortunate incident where you locked Sharon from Accounting in the break room and forced her to tell you her sleepers.

--You like sports where elbows to the face aren't fouls, they're POINTS.

--You're choosing to focus on fixing your marriage . . . kidding, you're totally watching.

--The only college thing you care about are the chicks in the "Girls Gone Wild" videos.

--You're tired of that one chick who picks teams based on jersey color winning your brackets.

--You've only got eight hours a day at the office. And you're already wasting all of them with checking Facebook and buying naughty things off eBay.

--It'll still be going on in April. So the name is a total lie.



--And finally, the last time you gambled on someone who played basketball, you voted for Obama.

Good luck with your brackets!!!




~Dillon in the Morning.

---
Previous Entry
Next Entry