| | |
| --- | --- |
| | Check Out the 16 Worst Beatles Covers of All Time. |
Posted by Chris Dillon on 3/25/2013 7:16:00 AM.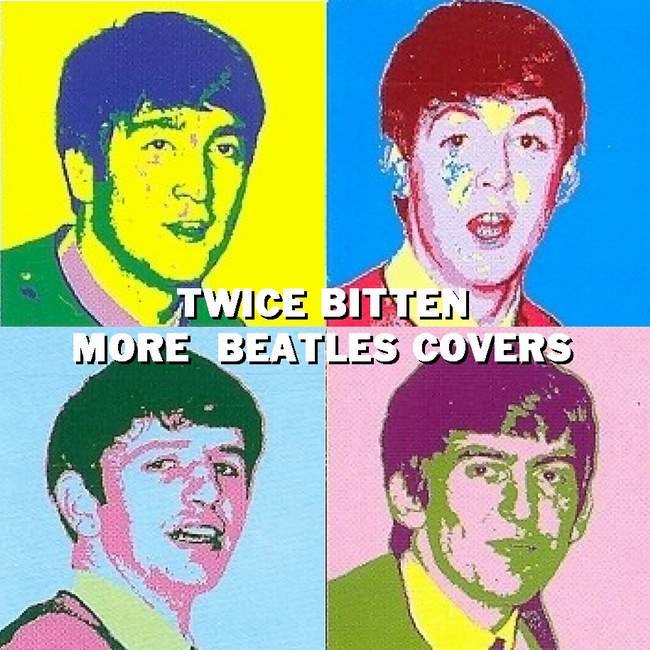 Well, a lot of bands have tried covering BEATLES songs over the years, with mixed results.
But Buzzfeed.com put together a list of the all-time WORST Beatles covers.

--Sean Connery's spoken word version of "In My Life" from 1998 tops the list, which also includes Bill Cosby's version of "Sgt. Pepper's Lonely Hearts Club Band", and a cool William Shatner doing a hideous version of "Lucy in the Sky with Diamonds".


Enjoy.....sorta.

~Dillon in the Morning


---
| | |
| --- | --- |
| | What the (bleep).....A rap version of Pink Floyd's |
Posted by Chris Dillon on 3/20/2013 9:33:00 AM.
Imagine it's 1987 again . . . and you're grooving to the new PINK FLOYD single "Learning to Fly".
But instead of DAVID GILMOUR'S guitar solo . . . a beat drops, and David busts out a RAP about flying or something.
--Sounds like a HORRIBLE idea right? Well, it almost happened.
--BOB EZRIN co-wrote the song and co-produced the "A Momentary Lapse of Reason" album with David. He was ALL ABOUT the hip-hop craze that was going on in the mid-'80s, and suggested that they incorporate a rap break into the song.
More
Today in Rock
---
| | |
| --- | --- |
| | Top Reasons You Don't Care About March Madness. |
Posted by Chris Dillon on 3/19/2013 10:03:00 AM.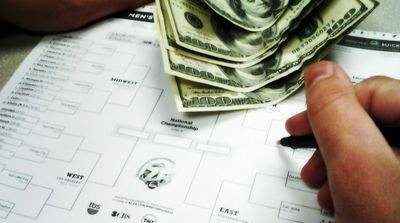 So, got your March Madness brackets filled out?

If you have no idea what that means you'll identify with the "Top Reasons You Don't Care About March Madness".
More
---
| | |
| --- | --- |
| | Oldest prank in the book nabs KTLA weatherman.... |
Posted by Chris Dillon on 3/18/2013 6:59:00 AM.
A Weatherman Wished a Happy Birthday to "Hugh Janus" . . . Then Couldn't Stop Laughing When He Realized It Was a Prank
If you haven't seen it yet, a weatherman in L.A. named Henry DiCarlo fell for the oldest prank in the book last week. He was reading birthday messages submitted by viewers on Wednesday.
--And one of them was for a 10-year-old kid with the first name "Hugh" and the last name "Janus". At first, DiCarlo didn't realize it was a prank. But once he did, he couldn't stop laughing.
More
---
| | |
| --- | --- |
| | Top Things We Know About Pope Francis. |
Posted by Chris Dillon on 3/14/2013 8:36:00 AM.



Cardinal Jorge Mario Bergoglio of Argentina was elected yesterday as Pope.

See what we discovered about our new Holy Father with the Top Things We Know About Pope Francis.



--His last name rhymes with "gigolo." And if you laughed at that, congratulations, you're going to HELL!


--He's lived a clean, chaste life. But since he's South American, odds are he has a cousin who sold you weed.

More
---
| | |
| --- | --- |
| | Guns N' Roses Fan Is Planning to Sue After Axl Rose's Microphone Struck Him in the Face. |
Posted by Chris Dillon on 3/14/2013 6:58:00 AM.

A GUNS N' ROSES fan was hit in the face by AXL ROSE'S cordless microphone during a show in Australia over the weekend . . . and it busted up his mouth. His two front teeth were damaged, he suffered a cut lip, and his mouth was bleeding.
More
---
| | |
| --- | --- |
| | A NEW Email: My Wife Keeps All Her Old Cell Phones . . . Because They Have Texts from Her Old Boyfriends:

 |
Posted by Chris Dillon on 3/5/2013 2:57:00 PM.

Q: My wife is a very sentimental, emotional person. She likes to hold on to anything that has some kind of emotional significance. She even has a stack of three old cell phones that she doesn't use anymore. 
I told her she needs to erase them, then donate them, because she'll never use them again. But she wants to hold on to them . . . because they all have text messages from her old boyfriends.


Nothing scandalous . . . so she says . . . but should my wife hold on to stuff from old boyfriends when she's married to me? Is it ridiculous that she's holding on to her cell phones because of emotional texts?


--Gus, 38

A: Damn Gus, this is bizarre. Look, we're the same age and being that we're both guys I'm going to be straight with you.


THERE'S A PROBLEM! I need you to listen to me. There is a very good chance that your wife holding on to her old cell phones has nothing to do with schmaltzy texts and EVERYTHING to do with filthy, lowdown, straight on hot jungle love. I mean the kind that'll make your jaw drop to the ground like the horny wolf on Looney Tunes when he spots the pin-up model.

You need to get your little hands on those phones and comb over em like a silver back gorilla combs her young. Yes, you may feel guilty when you find yourself reading texts that sound like they're straight out of the "Notebook", but at least you'll have piece of mind knowing your wife didn't roll play going "Boogie Nights" with every member of Il Divo.

So get reading and report back! 






~Chris

send your questions to: chris@wnlc.com

---
| | |
| --- | --- |
| | What Would YOU Do?? |
Posted by Chris Dillon on 3/5/2013 9:31:00 AM.
An Ad Agency Promoted the New Movie "Dead Man Down" by Letting Unsuspecting People Walk in On a Fake Murder in Progress
Colin Farrell's new crime thriller "Dead Man Down" opens this Friday. And to promote it, an ad agency in New York pranked a bunch of people . . . by staging a fake MURDER in an elevator, and letting them walk in on it.
--When the elevator doors opened, they saw a guy STRANGLING another guy with a rope, and a lot of them just screamed and ran away. But a surprising number actually tried to stop it
--And one guy just stood there taking pictures with his cell phone. (--Which makes me a little suspicious that some of these were set up. See if you agree. It's at 1:34

~Dillon in the Morning

Watch it below or here's the link.


---
| | |
| --- | --- |
| | Go Ahead Mr. Tyler....Make My Day |
Posted by Chris Dillon on 2/28/2013 5:07:00 PM.


If you thought CLINT EASTWOOD was prone to yelling at furniture before, wait until he hears THIS . . .

64-year-old AEROSMITH singer STEVEN TYLER might be "having relations" with Clint's 19-year-old daughter FRANCESCA. And for those of you who didn't finish high school, that's a 45-YEAR AGE DIFFERENCE!
The two of them showed up together at the Little Door restaurant in Los Angeles, and there are pictures to prove it.

They were supposedly meeting JIM CARREY and RUSSELL SIMMONS there, but still, they were NOT interested in being photographed together.
I hear a source says that a "friend" of Francesca's asked the cameraman to delete the pictures.

He didn't.



To Steven Tyler: "Dude, dude, dude looks like Clint Eastwood!"

--Chris Dillon

---
| | |
| --- | --- |
| | Booker T. Jones |
Posted by Chris Dillon on 2/26/2013 1:11:00 PM.

Make sure to treat yourself Sunday March 3rd with Booker T. Jones playing The Kate in Old Saybrook. I'll admit that I didn't know that much about Jones other than that he was frontman for the iconic Booker T. and the MG's. Even with the MG's I could only give you one hit..."Green Onions". I used it for a show opener when a buddy (Kevin McCauley) and I had a local talk show on WICH AM 1310 in Norwich.
I have to tell you...I'm hooked. Booker T. Jones has one new fan right here.
Here's a recent Twitter post, take a listen and find out why I've have a new fav, and why I'll be at the Kate on March 3rd.





---
Previous Entry
Next Entry