Posted by Chris Dillon on 3/19/2013 10:03:00 AM.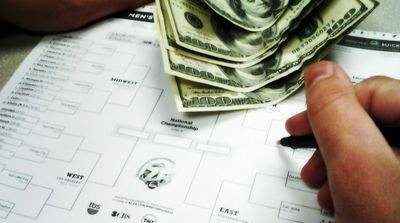 So, got your March Madness brackets filled out?

If you have no idea what that means you'll identify with the "Top Reasons You Don't Care About March Madness".
More
---
Posted by Dan O'Brien on 3/18/2013 2:28:00 PM.
Make sure youre listening Saturday March 23rd at 8am as we kickoff our brand new feature Breakfast With The Beatles hosted by yours truly.We will be featuring the landmark LP Rubber Soul, one of the most important records in the history of contemporary music and the album that was a launching pad for the entire Progressive Rock movement!..Make plans to join us Saturday March 23rd at 8am for Breakfast With The Beatles(we will bring the maple syrup) exclusively on 98.7 WNLC......Dan O Brien..

---
Posted by Chris Dillon on 3/18/2013 6:59:00 AM.
A Weatherman Wished a Happy Birthday to "Hugh Janus" . . . Then Couldn't Stop Laughing When He Realized It Was a Prank
If you haven't seen it yet, a weatherman in L.A. named Henry DiCarlo fell for the oldest prank in the book last week. He was reading birthday messages submitted by viewers on Wednesday.
--And one of them was for a 10-year-old kid with the first name "Hugh" and the last name "Janus". At first, DiCarlo didn't realize it was a prank. But once he did, he couldn't stop laughing.
More
---
Posted by Dan O'Brien on 3/14/2013 3:41:00 PM.
Recently,as I was suiting up for a hockey game, one of my teammates bemoaned the fact that the Beatles seemed to be disappearing from the radio..On the ride home I came to the conclusion that my friend was right and that we could help out here.Chris Dillon and I discussed this and decided that we were going to take some steps to make sure the "Fab Four" keep their rightly place on the airwaves at least here in SE Conn.Starting Thursday March 13 we will feature our Thursday Beatle Block at 4:30.Each and every Thurs we will feature at least 3 songs by the Beatle and urge you to send your requests via our Facebook page..Facebook.com/987 WNLC.Stand by for more Beatle features coming up soon...We aim to be your station for The Beatles,Classic Hits 98.7 WNLC................Dan O Brien

---
Previous Entry
Next Entry