| | |
| --- | --- |
| | Hi, my name is Richie and... |
Posted by Chris Dillon on 4/9/2013 11:27:00 AM.


Last week, BON JOVI guitarist RICHIE SAMBORA left the band's tour to deal with mysterious "personal issues."

Naturally, there was speculation that he'd fallen off the wagon, but Richie said he was "well," and just had to deal with "a personal matter.



Well, the "New York Post" claims he IS drinking like crazy again
More
---
| | |
| --- | --- |
| | This Week's |
Posted by Chris Dillon on 4/2/2013 6:46:00 AM.
Jokes Dyslexic
Time for my newest Blog installment "Jokes Dyslexic". Where I give you The Answer, BEFORE The Question... It's basically a rip off of Johnny Carson but without the funny hat.

Enjoy.
More
---
Posted by Dan O'Brien on 3/26/2013 2:15:00 PM.
Breakfast With the Beatles returns Saturday at 8am with more music and stories behind the scenes from the Fab Four!...We will feature,among others, a song that John and Paul thought was "rubbish" but became a huge hit...also,a classic from 1965 that gave the boys so much trouble in the studio,that they had to record it at a fast speed and then slow it down to get the right sound...and a song that Paul wrote, trying to "one-up" John's version on the same topic!...Talk about "sibling rivalry"...All this and more Saturday at 8am with Breakfast With the Beatles on 98.7 WNLC......dob

---
| | |
| --- | --- |
| | Top Ten Double Albums of All-Time. |
Posted by Chris Dillon on 3/26/2013 7:12:00 AM.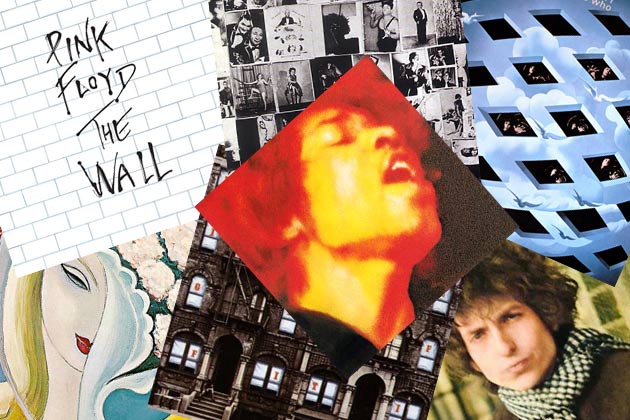 UltimateClassicRock.com has put together a list of the Top 10 Double Albums of All Time . . . and they awarded the #1 spot to the ROLLING STONES album, "Exile on Main St."

Here's the list:
Today in Rock
---
Previous Entry
Next Entry